About Moore of Devizes
Moore of Devizes Maintenance Ltd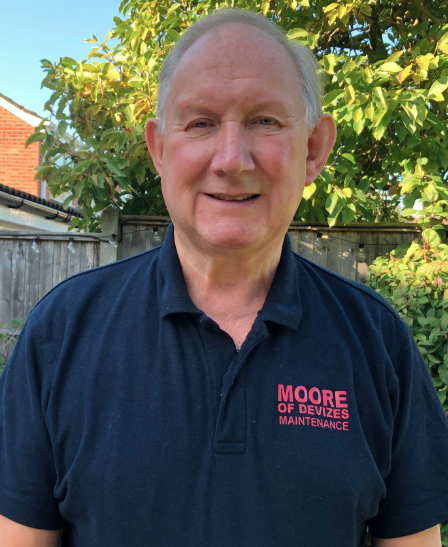 Moore of Devizes Maintenance Ltd was started as a Mechanical Services and Engineering company by Ron Moore in 2008 in the town which has been his home for over 30 years. He created the company on the back of more than 45 years experience in mechanical services, having worked for some of the country's biggest names, garnering international experience and amassing huge amounts of knowledge in his time.
Ron's speciality is renewable heating and he's been at the forefront of this industry for over 15 years having installed some of this country's first air to water heat pumps. In this time he's worked with some of the world's biggest manufacturer's to help develop and design their products.
Also on offer is a 365 day, 24/7 call out service. Moore of Devizes Maintenance already successfully carry out this for numerous estates throughout the South West and beyond.
Moore of Devizes Maintenance though is not just limited to renewable energy, even though this is a personal passion of Ron's, we can also offer bespoke maintenance packages and estate management, new boiler installations, air conditioning, controls systems and ventilation services.
Ring us on 01380 722 879 / 07715 608 799
Moore of Devizes (Heating Design Consultancy) Ltd
Moore of Devizes (Heating Design Consultancy) Ltd is a brand new company created this summer by Ron Moore to give home owners and developers expert advice on all their heating needs including the latest heat pump designs.
The new company can advise and lead you through the whole process of having a heat pump in your property from design and installation through to gaining government grants.
Managing director Ron Moore will offer you a personal service through his new company Moore of Devizes (Heating Design Consultants) Ltd. He has been hand picked as a sustainable home expert by world leading heat pump manufacturers Daikin. (Live link to Daikin info)
Daikin Altherma has recently added a new high temperature heat pump to its range of air to water heat pumps which use the latest R32 refrigerant. This means they can heat even the largest of homes without having to replace existing radiators. (Live link to heat pumps)
All of the Daikin range is designed to supply green energy by cutting down on CO2 emissions and also substantially cutting running costs. The Government is offering a number of different grants to householders buying heat pumps instead of traditional gas, electric or oil-fired boilers and Ron can explain how to make the most of the offers available. (live link to grants)
The heat pump range is equally suited to commercial and industrial premises as well as domestic use.
The package on offer would include design, installing and project managing the work. To find out more ring Ron on 07715609799 for an introductory chat or email him on ron@mooreofdevizes.co.uk He can then arrange to visit your home or company to carry out a no obligation survey.
Ring us on 01380 722 879 / 07715 608 799