Fonthill Abbey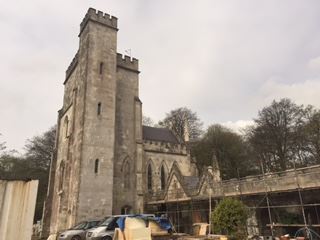 Fonthill Abbey dates back to 1796 and was built by William Beckford.
A prestigious site that Moore of Devizes Ltd were involved with from an early stage using our expertise and knowledge.
Moore of Devizes were called in by WBF architects in Bath to help with the design element on this illustrious project. We assisted with plant selection, radiator sizing and the logistics of transferring of heating pipe work from a remote boiler room to the various building including the Abbey itself.
We are now working alongside Emerys of Bath Ltd who are carrying the building works and are well underway with our first fix.